Eureka High School 2023-2024

Overview

The A+ Schools Program was established as part of the Missouri Outstanding Schools Act of 1993 in order to provide incentives for local high schools to raise academic expectations, reduce their dropout rate, establish relationships with the business community, and provide better career pathways to students. Administration of the scholarships of the A+ Program is coordinated through the Missouri Department of Higher Education. Additional details can be found by visiting the Missouri Department of Higher Education website. Students who graduate from an A+ designated high school may qualify for a state-paid financial incentive to attend a public community college or public career or technical school in Missouri. Some private career & technical schools are also A+ eligible. A rising number of four year colleges are also offering institutionally funded incentives for students who meet A+ criteria.

How to Apply:

Complete the EHS A+ Online Application

A+ Eligibility Criteria:

Complete the A+ participant agreement online via the

A+ Online Application.

Attend an A+ designated high school for 2 consecutive years immediately prior to graduation.

Graduate with an unweighted, unrounded GPA of 2.5 on a 4.0 scale.

Maintain at least a 95% cumulative attendance record in grades 9 - 12.

Achieve the math proficiency requirement with a score of advanced or proficient on the Algebra 1 End of Course Exam or qualifying ACT score with sliding GPA combination (scale below).

Perform 50 hours of unpaid tutoring and/or mentoring with Rockwood students under Rockwood staff supervision.

Tutoring & Mentoring Log

Maintain a record of good citizenship and avoid the use of alcohol and unlawful drugs

Have five or less days of school suspension.

Make a good faith effort to apply for non-payback financial aid by completing FAFSA (Free Application for Federal Student Aid).

Register for Selective Service, if applicable.

Qualifying ACT score with sliding GPA combination scale for math requirement:

A+ Attendance Information

All absences (excused and unexcused) count toward a student's attendance percentage. Some absences may be eligible for review. Please review the chart below for a list of absences eligible for review and supply the A+ office with the required documentation to be considered. Attendance reviews will not be granted for the following; truancy, suspension, vacation, transportation, absences due to final exam exemptions.

Deadline to apply:

Students may enroll in the A+ program beginning the second semester of their freshman year. The deadline for students to apply to the A+ program is the last Wednesday of September of the student's senior year.

2024 Seniors: Students must enroll in the A+ program no later than January 31st of their senior year. ALL time sheets must be returned to the A+ coordinator by 3:00 pm, Friday, May 10, 2024 in order to be part of your 50 hours. Please read through the handbook above and complete the online application. Additional questions concerning this program can be directed to Austin Kirby, A+ and Testing Coordinator, or Lynn Marshall, A+ and Testing Secretary at 636-733-3103 or stop by room B128.

A+ Tutoring/Mentoring Expectations & Opportunities:

Before you begin working your hours:

Enroll in the A+ program by filling out & submitting an

online application

.

Have your tutoring/mentoring assignment approved in advance by the A+ Coordinator, Mr. Kirby. Contact via email:

kirbyaustin@rsdmo.org or stop by room B128.

Expectations for Tutoring and Mentoring:

Accountability

Dependability

Be reliable, arrive on time & attend consistently.

Arrive prepared and complete assigned tasks in a responsible manner.

Appropriateness

Dress appropriately.

Treat all staff members and students with the utmost respect and friendliness.

Project a positive attitude, maturity and self-confidence.

Use good judgment and follow all school rules.

Confidentiality

Respect the principle of confidentiality.

Any information regarding a student's academics and/or behavior is NOT to be shared with friends or family members.

Opportunities for Tutoring and Mentoring:

Tutor a younger sibling in your household

Virtually/In-Person tutor/mentor a classmate or younger Rockwood student

Enroll in the Cadet Teaching Class or Community Service Class and actively assist the teacher.

Upon the successful completion of Cadet Teaching or Community Service course students will have fulfilled the A+ tutoring requirement, these hours do not have to be logged or recorded for the school year

Enroll in the PE Mentoring Class and actively assist teach and student.

Upon the successful completion of the PE Mentoring course students will have fulfilled the A+ tutoring requirement, these hours do not have to be logged or recorded for the school year

Complete up to 12.5 hours related to career exploration/job shadowing

**Once you are ready to start your tutoring assignment, reach out to Mr. Kirby via email, kirbyausting@rsdmo.org, to approve and record your assignment.

How to access A+ Funds for college after HS graduation:

Senior year - if you are attending a 4-year college that offers an A+ recognition scholarship, check to see if there is an extra application required and submit it by the deadline

of the college

. If you are attending an eligible A+ community college/technical school, they will look for the A+ eligible stamp on your HS transcript to verify you completed the program and funds will be applied to your account.

Prior to the last day of high school attendance, all A+ senior students should check Infinite Campus to confirm that all program requirements (outlined above) will be met and everything has been submitted/recorded.

Tutoring hours, attendance documentation etc. cannot be accepted after Seniors' last day.

Submit a

Transcript Request Form

to the EHS College and Career Office. The college financial aid office will be looking for your final transcript with graduation date and the A+ Eligible stamp to verify eligibility and apply funds to your account.

From that point on, work with the financial aid/admissions/advisement office at the

college you are attending

.

A+ funds must be used within forty-eight (48) months of high school graduation date documented on your high school transcript. For more details, please go to the

MDHS website

and scroll to the bottom of the page for FAQ.

Rockwood voluntarily chooses to participate in the A+ Schools Program as a commitment to provide all students with a rigorous education that prepares them for college, post/secondary career/technical training, and a high wage job. The Missouri State Board of Education designates A+ status based on program review.
Contact Information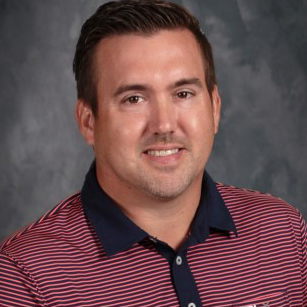 Austin Kirby
Aplus Coordinator